Schematic for a replacement 1st gen TSCU.
***NOTE*** Not production ready.
Updated 5-12-14 to reflect changes.
Auto cancel TSCU now in full swing
.

Attempted to remove the potted board from an original TSCU leaving the plastic housing intact. Not going to happen.

http://www.thegsresources.com/_forum...27&postcount=6
Noise in the system was the worst problem causing false triggers, the wiring from the switch on the handlebar typically runs right through where all the high voltage switching's going on at the coils. Not insurmountable but took a while to figure out though.
OSHpark has a nice low cost PCB program.
https://oshpark.com/
)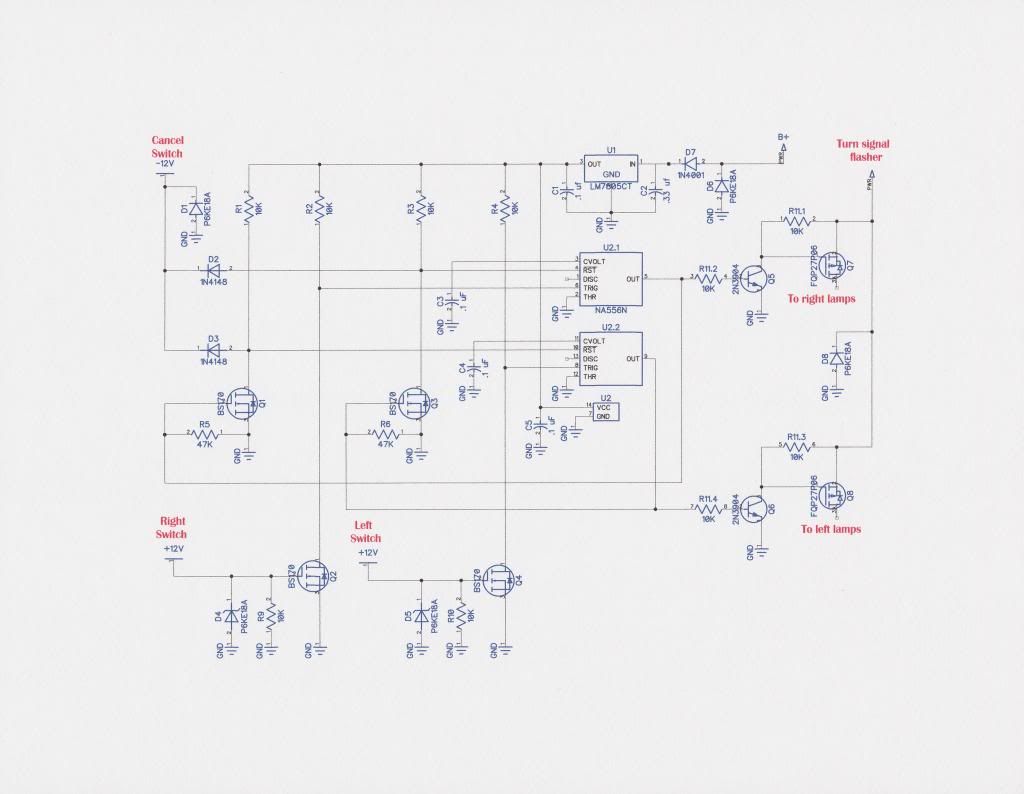 http://i32.photobucket.com/albums/d4...510_112013.jpg