It felt so great to get back to riding in the US of A!
I really enjoy the planning part of these trips....I booked all motels where we can park in front of our rooms...found and booked breakfast paces within an hour drive each day...booked dinner places too....when you have this many guys coming, you can't leave anything to chance.
Nine of us left Monday May 9th for California....5800kms....took the K1300R and it ran great...even turned over 100,000kms in the Nevada desert.
One flat tire on a 1200 Tenre that had to be plugged a few times until we could get it properly patched.
In 13 days I only put my rain suit on once...the last day just to get over Steven's Pass in Washington and that was only 20 min of rain.
This cities we stayed in...in order
Astoria OR, Crescent City CA, Petaluma CA, Monterey for 3 days, Thousand Oaks CA, Kernville CA, Fallon NV, John Day OR for 2 days, Ellensburg WA
The Coho Ferry in Victoria taking us to Port Angeles Wa.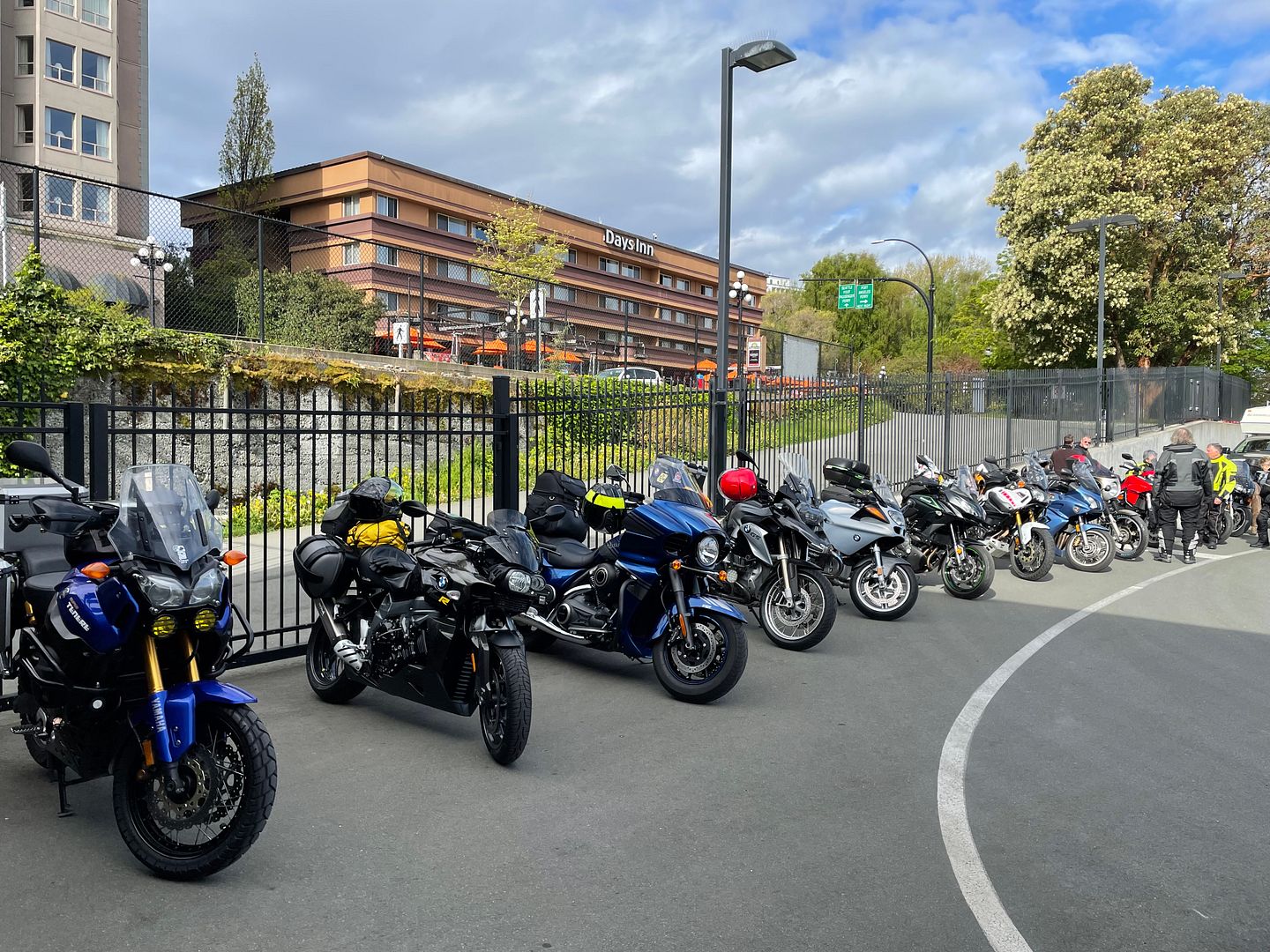 Breakfast after taking the amazing 202 out of Astoria to Cabin 18...what a cool place for Breakfast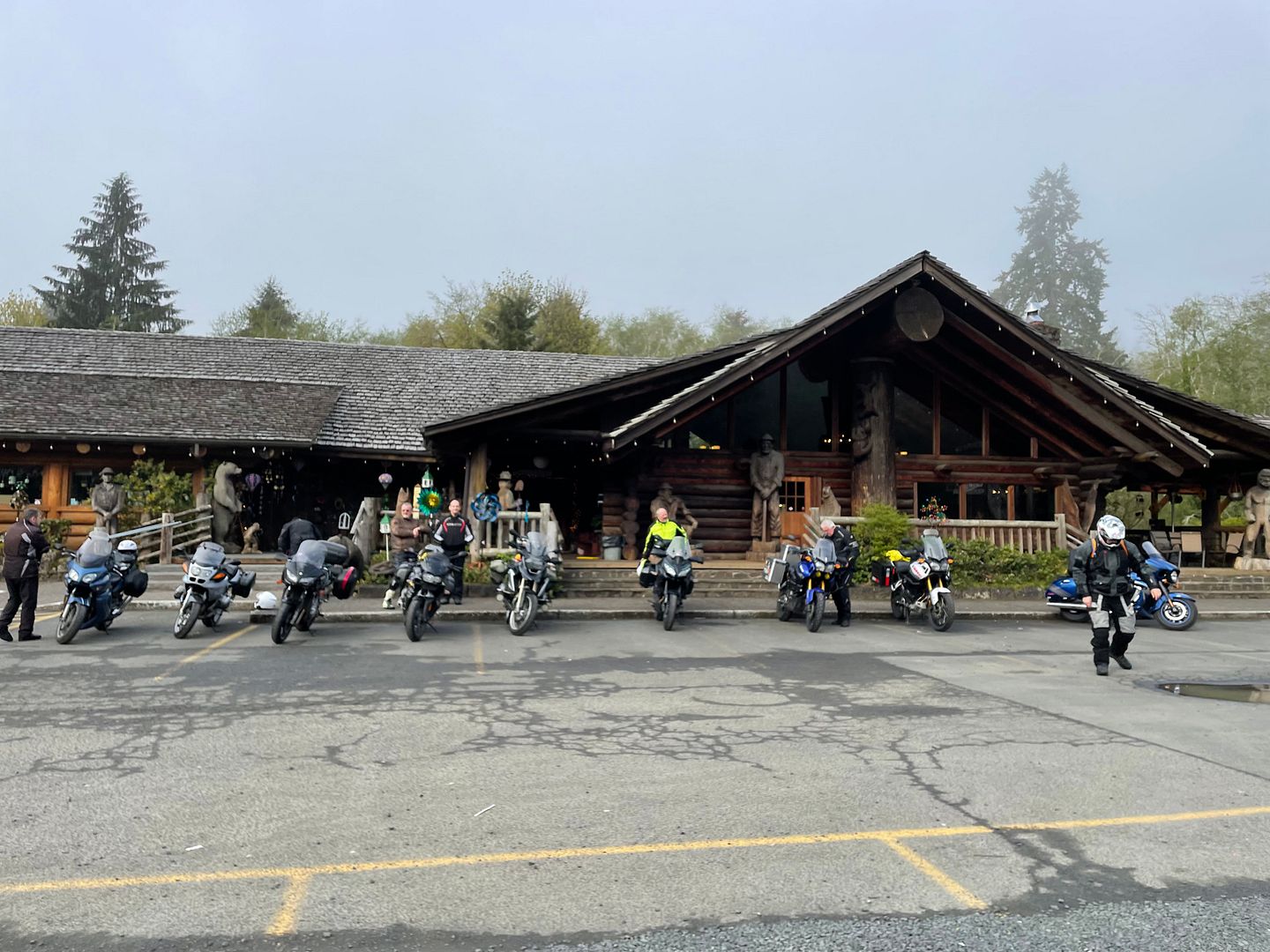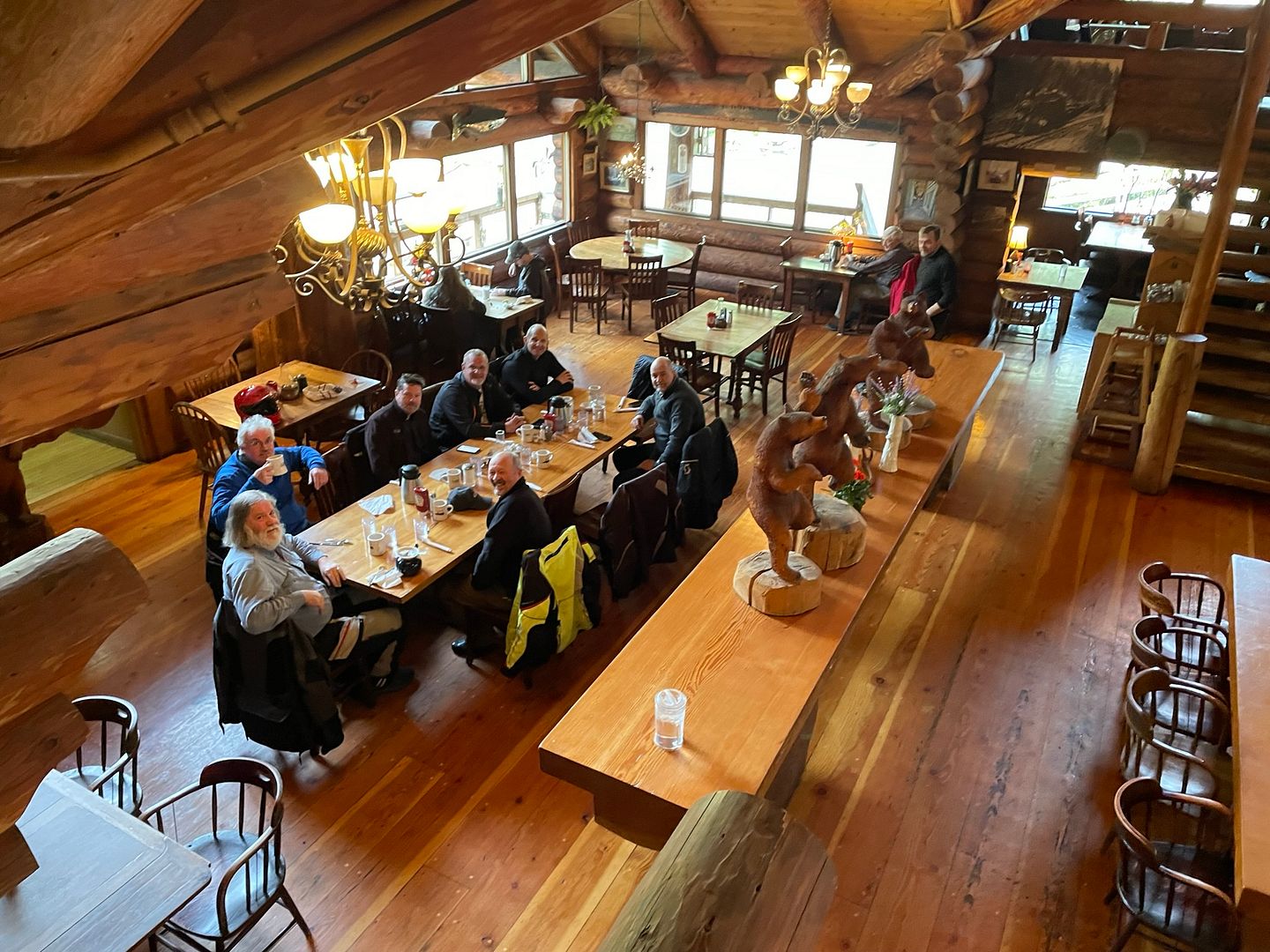 We took the coast all the way to Monterey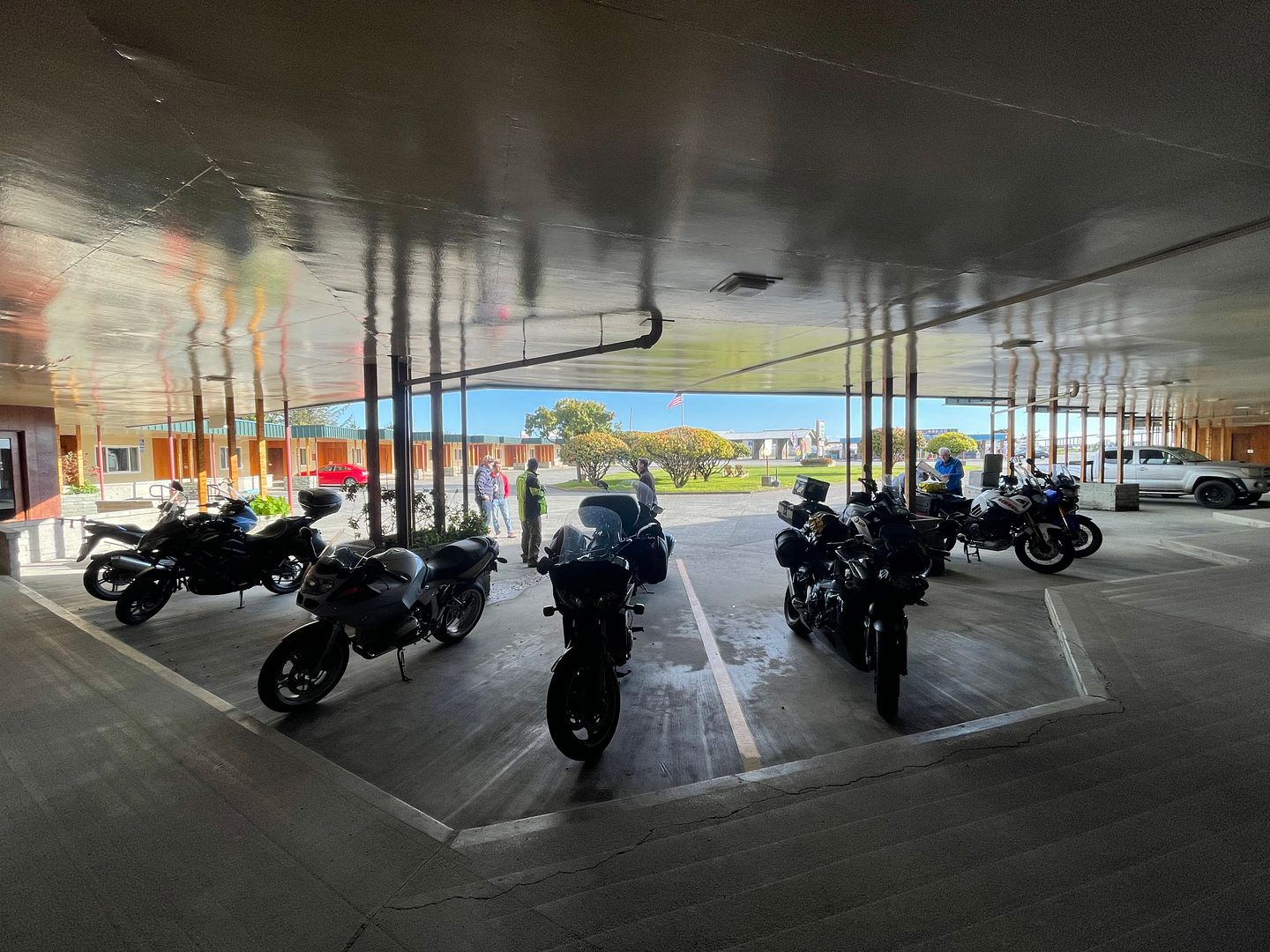 This was on the morning to Petaluma...kickstands were up by 7am almost everyday.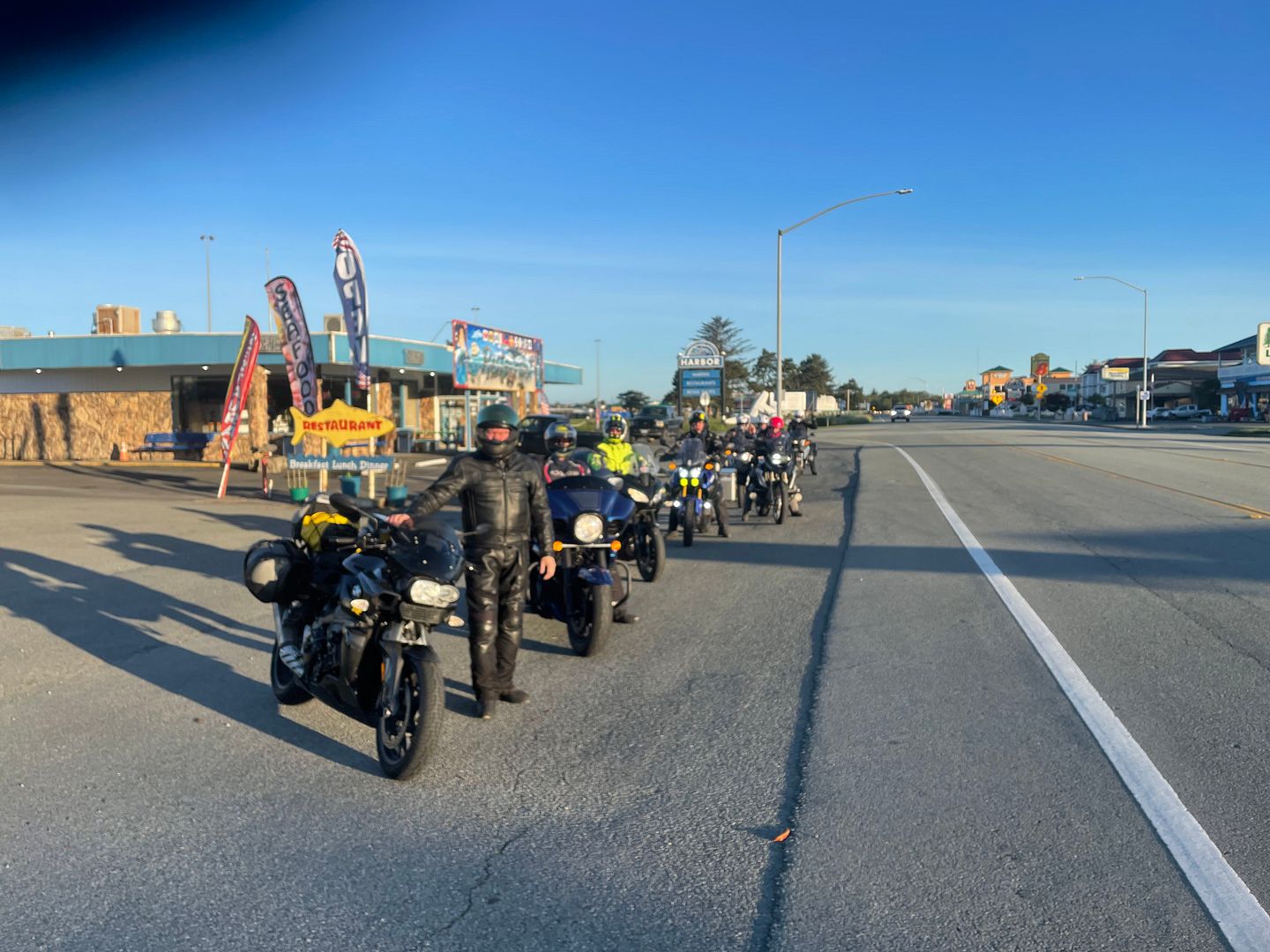 Mendocino CA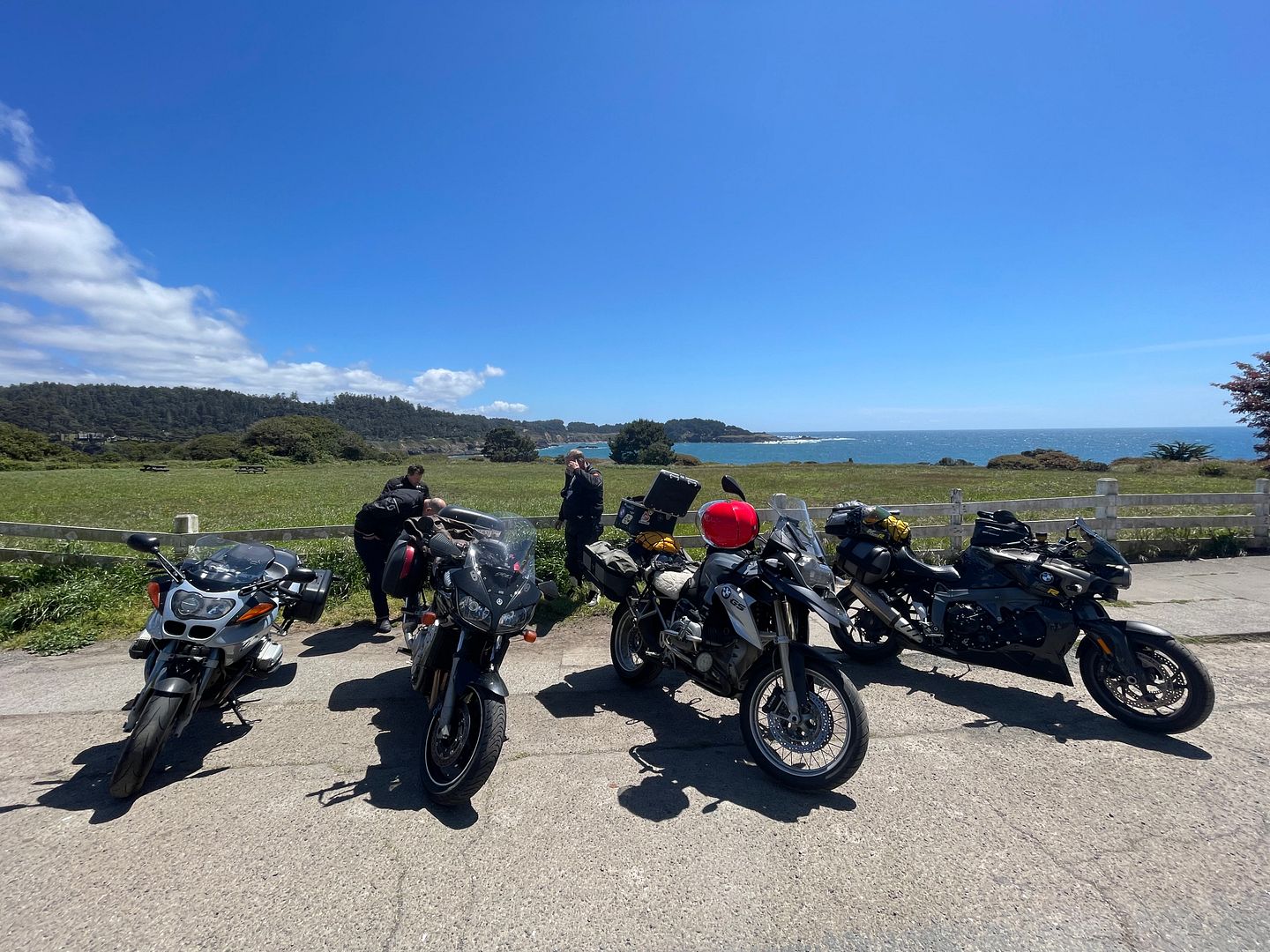 Late night in Monterey