Why a Suzuki GS/GSX-R website?
Whether on the drag strip, the back streets, or the local highways, the GS will turns heads!
This website is dedicated to the GS and GSX-R models that thrive and survive on the support of GS/GSX-R riders EVERYWHERE!
To Sum It Up - We Are Here To...
...provide information on the bikes and the people that ride them. We'll show you how to keep them in shape and where to get parts and pieces to put them together. We are also the meeting place for fellow GS/GSX-R owners to get together to talk about their motorcycles!!
Messages
Welcome to the new TGSR webpages! Please see the FAQ for the latest info on the website changes.
The Bike of the Month section is now active. You may now submit your entries to Mark Nemetz.
TGSR
B

ike

O

f

T

he

M

onth
February 2015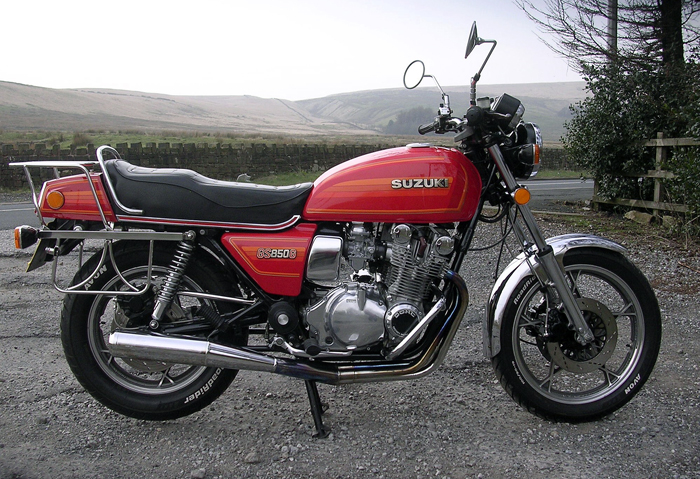 Click here for details about the photo and the bike's owner.
Upcoming Events for the Year
June 11-14, 2015
Brown County, OH

5th Annual Tina Wasserott Memorial (Brown County) Rally
Rally Organizer: bwringer (forum link)

---
September 10-13, 2015
Farmington, Missouri

2015 Dave Davis Memorial Rally
Rally Organizer: Joe Nardy (forum link)

---