Honda CBR1000RR 05? Shindengen
SH775
12V
Series 35 Amps rating, 14.0 - 15.0V
Didn't seem like anyone was really sure what bikes came stock with the Shindengen SH775 series regulators.
I was helping a friend with his Polaris RZR 800 side by side and by chance I happened to ask him about the charging system. He showed me the regulator which is the same form factor as the FH0012 regulators.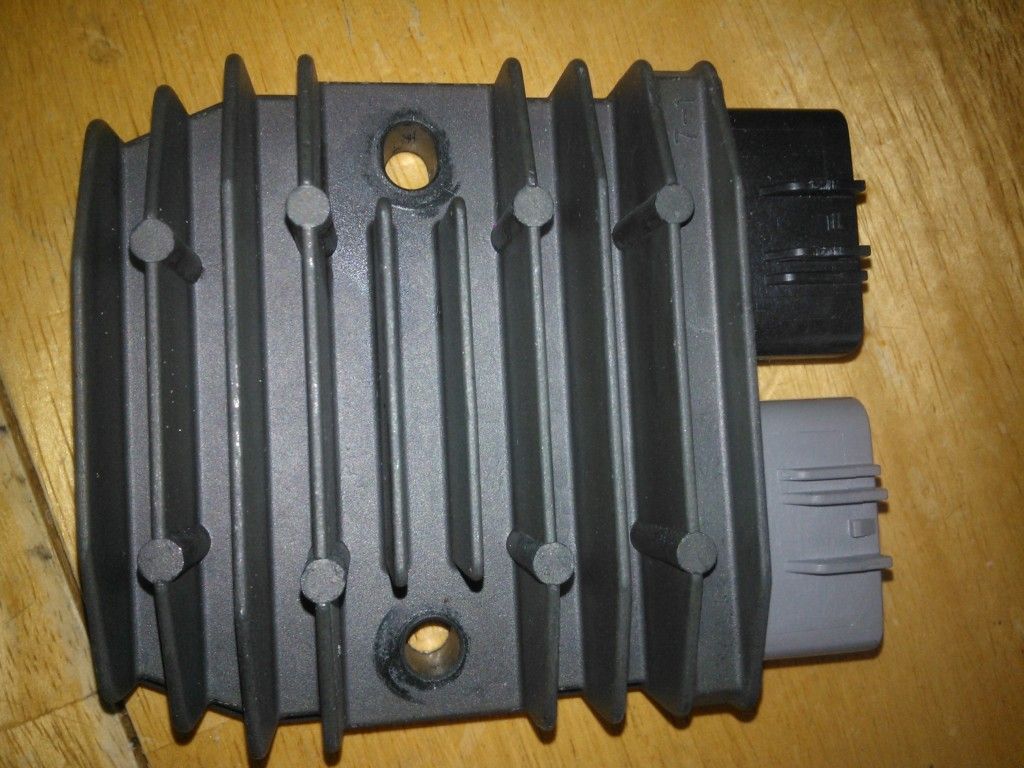 He had a spare which he was kind enough to give me to test on my bike. (I have not installed or tested it as of yet)
There are some floating around on ebay and can be found for $65 retail from:
http://www.cyclepartswarehouse.com/fiche_select1.asp?cat=Utility+Vehicles&mfg=Polaris &mfg1=Polaris&partnumber=4012941+
+
3 Phase, 35amp, Series From 2011 Polaris RZR 800 or Rangers
I know the Compu-fire units are great (I have one) but this may be a solid alternative for those of us pinching pennies!
Nic